Confused about the different types of products available that adhere to the city's building codes? Look no further – we've got you covered. Here are some of our favourites:
Vapor Permeable self-adhered membranes are currently trending in our area. They remove the need for Tyvek and all of the detailing that is now required to have a blower door test passed. No more taping seams and staple penetrations or worrying about how to connect with the foundation.
Simply apply and overlap the foundation wall to kill that blower door test. If you need to achieve one of the higher step codes, this is the option for you. The Vycor ENV-S products come in 40″x120″ rolls and have the best adhesion (no need for a primer!). You may pay more for the product, but the labour savings will be huge.


We all know that treated rainscreen strips are garbage, D-grade wet noodles! We hate thinking about all of the fall down that gets sent to landfill as soon as you break into your lift. Keene 'Easy-Fur' rolls replace these – no saw necessary. They come in lightweight rolls and can be built with scissors. The product won't split, warp or crack. 10mm in thickness, 4″ wide and 25″ long, these rolls won't split, warp or crack.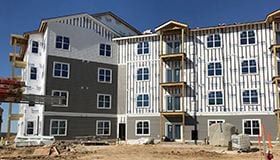 We are super excited about this one! 2″x4″ ridged exterior insulation with build-in rainscreen channels. This product is fast to install, durable, and (best of all) is designed specifically to meet the city of Vancouver's codes.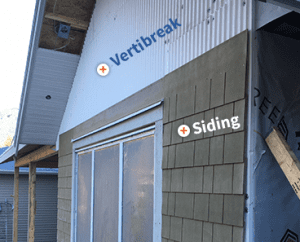 This is a product that's had a lot of uptakes, but for those that are unfamiliar, this is an exterior insulation 4×8 sheet with a built-in vapor-permeable membrane on the outside. It's faster to install than 2×8 SM insulation and is comparable on a per square foot product cost. Once these seams are taped, it performs well in blower door tests. We have a few thicknesses in stock, give us a call if you want to know some more.
There you have it, folks! Some of the best building envelope and insulation products out there right now that adhere to the city's codes. If you have any questions or concerns, feel free to reach out to us – we have a team of highly trained experts that can help you navigate this new territory!